Sunday, December 15, 2019
6:30 - 8:00 pm
Church
This event has already occurred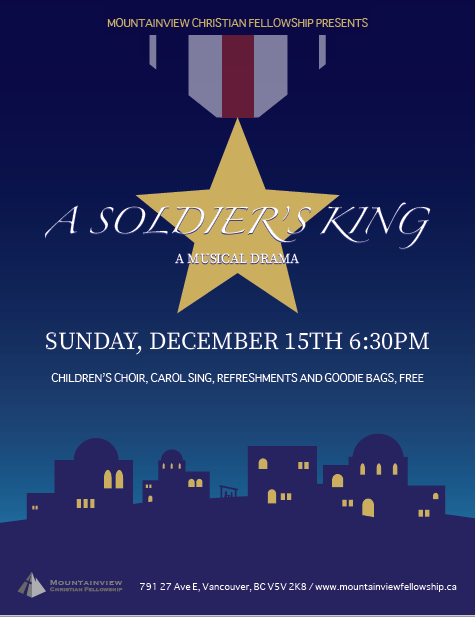 Join us on Sunday December 15 at 6:30 PM for our Christmas musical entitled A Soldier's King. This is a production of Mountainview Christian Fellowship and a joint presentation with the kids from New Beginnings Church.
This will be our main Christmas celebration but there are other dates in which you can listen to our children singing:
On December 1, 4-5pm, both choirs will be at New Beginnings for their Christmas concert (Address: 1587 Frances St.)

On December 24, 6:30-7:30pm, the children will be singing a few numbers from their presentation in our annual Christmas Eve service.
Entrance is free and all are welcome to attend these services!