Home Gathering Service - April 5, 2020
Intro
Welcome to this Home Gathering Service! This guide has been prepared to facilitate times of worship wherever we are, whether you are alone, with your family, or gathered presencially or online with a few friends! May it be a blessing for you all!
Worship and Sacrifice
Through Him then, let us continually offer up a sacrifice of praise to God, that is, the fruit of lips that give thanks to His name. (Heb. 13:5)
The term "worship" first occurs in scripture when Abraham takes his son Isaac to be sacrificed, telling his servants, "Stay here with the donkey, and I and the lad will go over there; and we will worship and return to you" (Gen. 22:5). Sacrifice was the means required to approach God, and first appeared when "the Lord God made garments of skin for Adam and his wife, and clothed them" (Gen. 3:21). The Mosaic Law codified the principles of sacrificial atonement: innocent blood shed for the guilty, bringing the first fruits and best in offering, and especially foreshadowing the ultimate sacrifice, the crucifixion of God's Son.
When David was commanded to erect an altar to the Lord on the threshing floor of Araunah the Jebusite, he refused to accept it as a gift but insisted, "No, but I will surely buy it from you for a price, for I will not offer burnt offerings to the Lord my God which cost me nothing" (2 Sam 24:24). Mary of Bethany poured out the precious ointment on Jesus' feet; despite the protests of the position-driven disciples, Mary had been hearing the Lord's word and knew that His death was impending (John 12:1-8). True worship is costly.
Even as redeemed saints, we struggle to worship the Lord, our minds distracted, our hearts wandering, the cares of life choking out the life of the Spirit. To this, Paul exhorts us to present our bodies a living and holy sacrifice, acceptable to God, which is our spiritual service of worship (Rom. 12:1). Let us therefore continually offer up a sacrifice of praise to God.
Worship Songs
The songs for today are: Revelation Song, Yet not I but Christ, Living Hope and Behold our God. Click the link below to access a youtube playlist with these songs. You can sing along following the on-screen lyrics! (Note: unfortunately, you might have to skip some advertisements.)
WORSHIP SONG PLAYLIST: https://www.youtube.com/watch?v=dsiDukXIeVY&list=PL5pWvAoQiXX718sbJGp1W-9SEtVp1eJUR

Scripture Reading
Today's reading is from Psalm 51:1-12:
For the director of music. A psalm of David. When the prophet Nathan came to him after David had committed adultery with Bathsheba.
1 Have mercy on me, O God,
according to your unfailing love;
according to your great compassion
blot out my transgressions.
2 Wash away all my iniquity
and cleanse me from my sin.
3 For I know my transgressions,
and my sin is always before me.
4 Against you, you only, have I sinned
and done what is evil in your sight;
so you are right in your verdict
and justified when you judge.
5 Surely I was sinful at birth,
sinful from the time my mother conceived me.
6 Yet you desired faithfulness even in the womb;
you taught me wisdom in that secret place.
7 Cleanse me with hyssop, and I will be clean;
wash me, and I will be whiter than snow.
8 Let me hear joy and gladness;
let the bones you have crushed rejoice.
9 Hide your face from my sins
and blot out all my iniquity.
10 Create in me a pure heart, O God,
and renew a steadfast spirit within me.
11 Do not cast me from your presence
or take your Holy Spirit from me.
12 Restore to me the joy of your salvation
and grant me a willing spirit, to sustain me.


Sermon - How To Respond To Tragedies
Video:

NOTE (specially if you are using your phone): if you experience any problem to open the video on our website, please click on the icon on the top right corner of the video. The video will then open on a new window and it should open well there.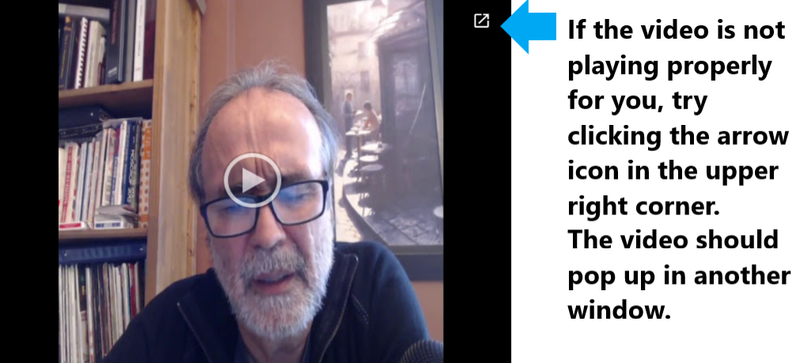 Audio Only:

Closing Worship Song
Only a Holy God : https://www.youtube.com/watch?v=7HSdeeCm8_g
Prayer
Let us lift up Prayers of thanksgiving and adoration, prayers for mercy and forgiveness and repentance, prayers for the community, the city, the frontline workers, for the lost.
Benediction
Psalm 32:1 "Blessed is he whose transgressions are forgiven and whose sins are covered. Blessed is the man whose sin the Lord does not count against him."
________________________________________
Donations
In case you would like to support MCF, you can tithe and give offerings through paypal using your credit card or by linking your bank account to make automatic monthly contributions. More info at mvcf.ca/give. Please email our treasurer Josh Wong at treasurer@mvcf.ca if you need help setting this up or if you have further questions.